How to find the right part?
Watch the video below to find out how to identify to right replacement part for you or you can shop the entire replacement part range here.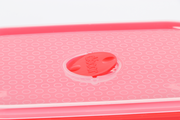 FAQs
Decor uses only the finest quality materials for its products. Decor will replace any product showing a manufacturing defect with the same or equivalent product if it is returned to Decor with proof of purchase. This does not cover things such as normal wear and tear and damage due to misuse, or consequential damage.
Customer Service Department
Customer Contact Form
Telephone:  03 9759 2222
Hours: 9.00 am – 5.00pm Monday – Friday
Required information
Before contacting us please check the base of your product. This is where you will find the item number e.g.*0224. This number needs to be supplied to ensure you receive the correct replacement parts. Once you have this number, contact our Customer Service Department using either the enquiry form here, or by phone, and we will advise if the part is available and the cost.
If you have difficulty identifying the item number, please take a photo and attach it to the enquiry form. Our customer service team can then identify the item for you
Yes! You can purchase replacement parts on our website. Watch the above video to find out how to locate the item code on your product, you'll then find the replacement part listed at the bottom of the product page or you can shop all replacement parts here.
Check the base of your product. This is where you will find the item number e.g.*0224. This number needs to be supplied to ensure you receive the correct replacement parts. Once you have this number, contact our Customer Service Department using either the enquiry form here, or by phone, and we will advise if the part is available and the cost.
If you have difficulty identifying the item number, please take a photo and attach it to the enquiry form. Our customer service team can then identify the item for you