Pasta Salad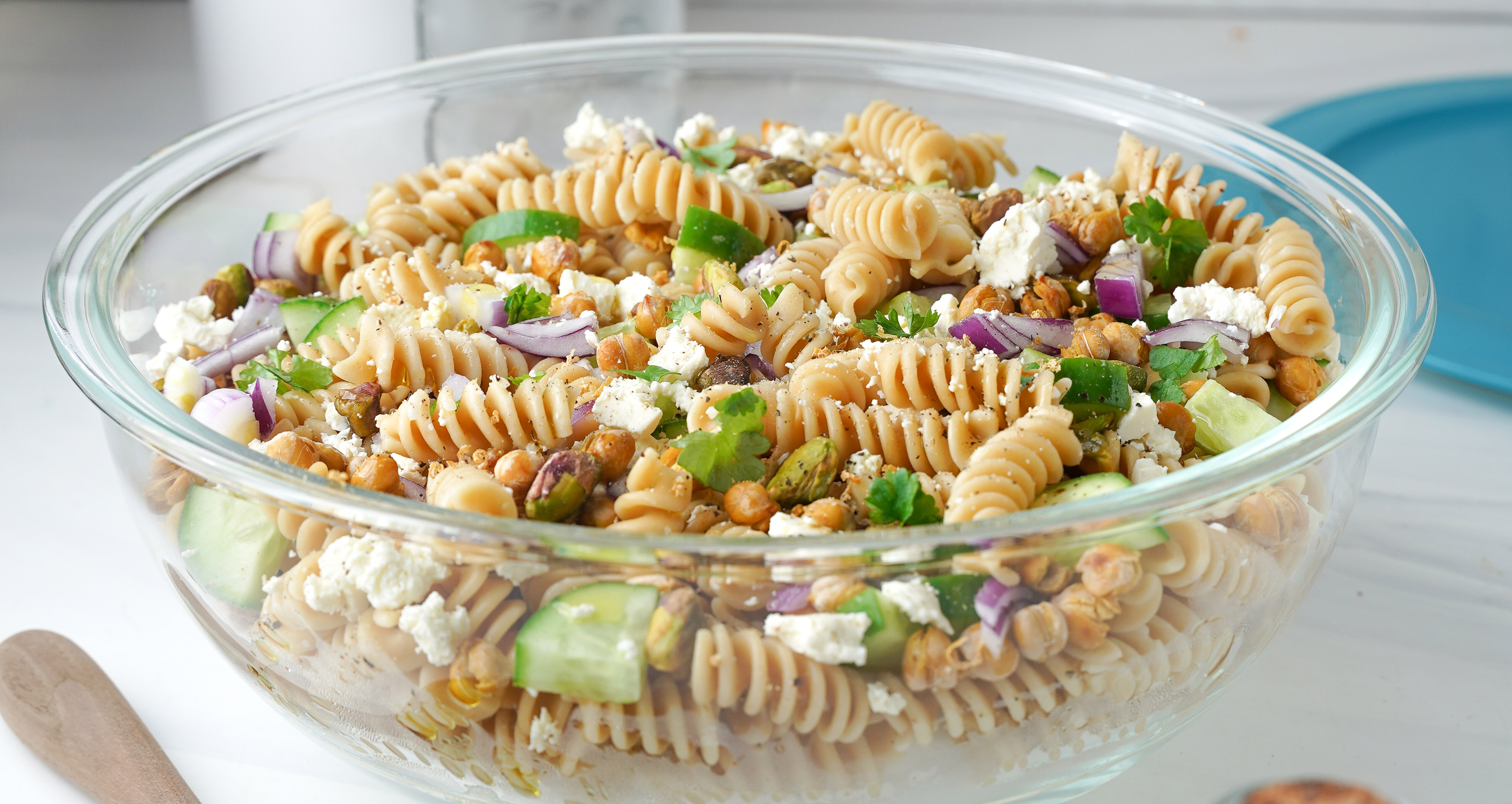 Ingredients
1 can of chickpeas
250g spelt pasta, cooked approx. 7min
1 Lebanese cucumber
1/2 red onion
1/4 cup pistachios
100g feta
olive oil
lemon juice
pepper & salt to taste
Handful fresh parsley


Method
Toss the chickpeas with a splash of oil, salt and pepper and roast for 20 minutes in the air fryer or oven until crispy.
Meanwhile, cook the spelt pasta according to packet instructions.
Allow both the pasta and chickpeas to cool.
Chop the onion and cucumber into small pieces.
In the Decor bowl, combine pasta, onion and cucumber. Add pistachios and crumbled feta and stir to combine.
Drizzle with olive oil, lemon juice, pepper and salt and toss through.
Top with crispy chickpeas and fresh parsley and serve.