Transform Your Bathroom with Decor: A Step-by-Step Guide to Organizing with Style
Transform Your Bathroom with Decor: A Step-by-Step Guide to Organizing with Style
Welcome to a world where food storage solutions meet bathroom organisation! At Decor, we believe that our versatile range of homeware products can be utilised beyond the kitchen, bringing order and functionality to every corner of your home. Here are our favourite ways to organise your bathroom cupboards and drawers using our storers and containers.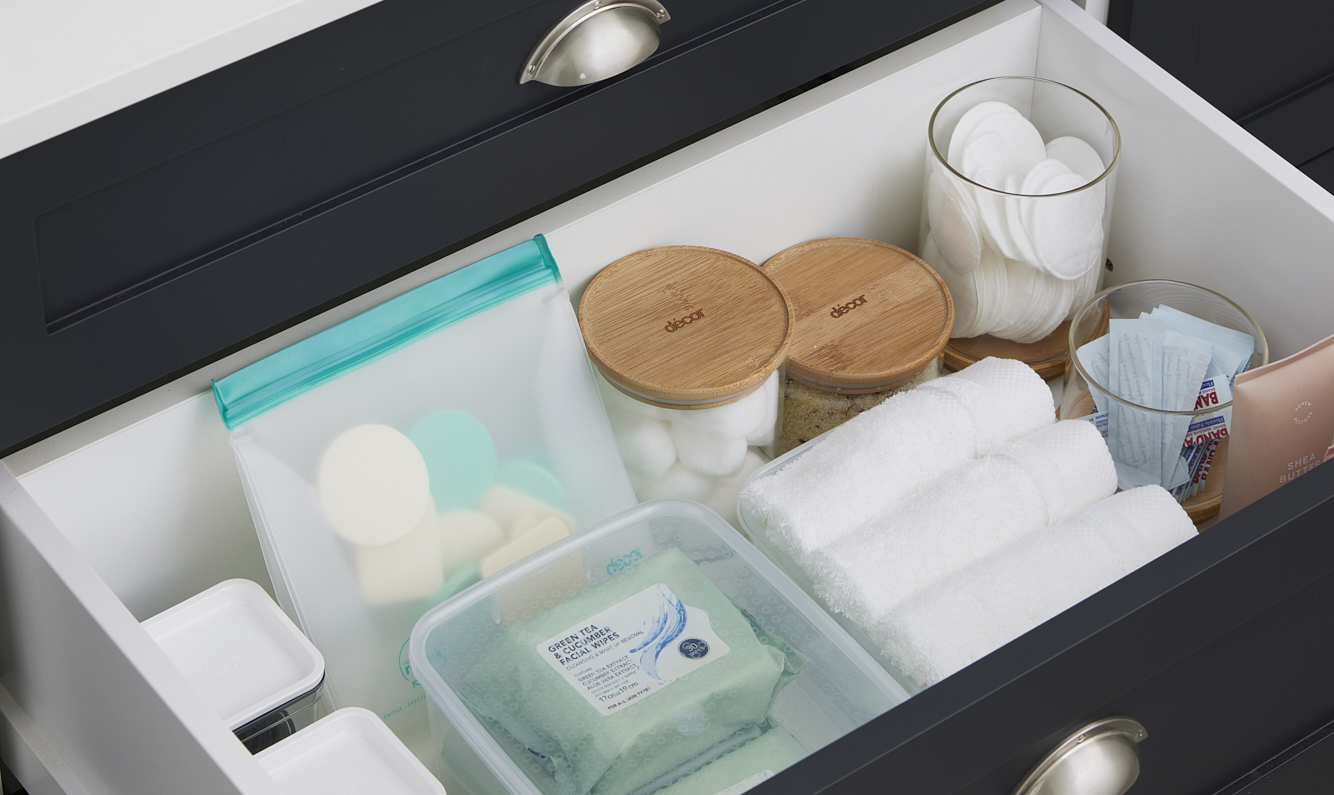 Bamboo Canisters (various sizes):

Our stylish Bamboo Canisters are perfect for storing bathroom essentials such as cotton pads, cotton buds, or hair ties. The natural bamboo material adds an elegant touch to your bathroom decor while keeping your items easily accessible.

Reusable Stand-Up Storage Bag (Medium 2L, 2pk)

: Say goodbye to messy drawers with our Go Reusable Stand-Up Storage Bags. These versatile bags are ideal for organising toiletries, such as travel-sized shampoo bottles, lotions, and cosmetics. With a convenient stand-up design, you can effortlessly find what you need while maximising space.

Tellfresh Range:

The Tellfresh range offers a comprehensive solution for bathroom organisation. Use the different-sized containers to store items like makeup brushes, hair accessories, and even first aid supplies. The airtight seals and stackable design ensure freshness and efficient use of space.

Style Organise Spice Set:

Don't let the name fool you! The Style Organise Spice Set is not just for the kitchen. These compact and versatile containers are perfect for storing medications, vitamins, or small hair essentials. With a transparent design, you'll have everything in clear view and easily accessible.

Now its time to embrace the possibilities and get started on your bathroom organisation journey today!